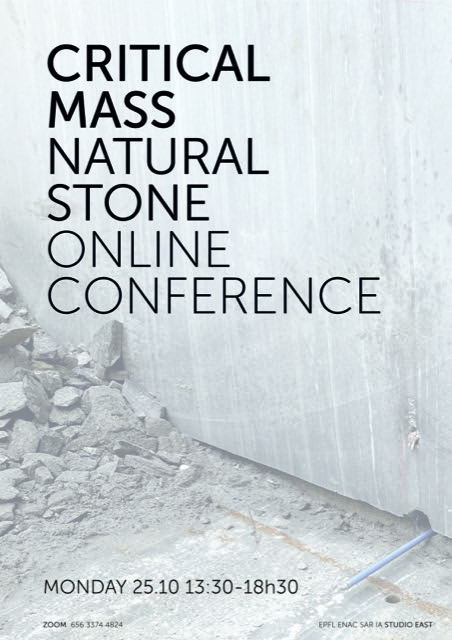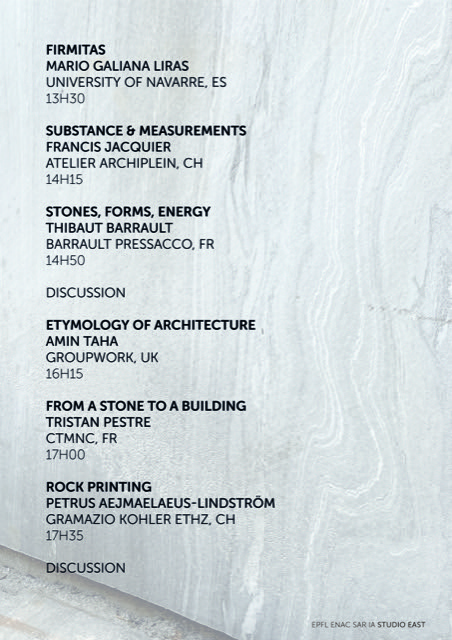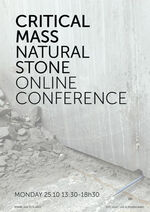 CRITICAL MASS - NATURAL STONE - ONLINE CONFERENCE
Since natural stone is a material that was formed over millions of years, it is found almost as a ready-made by nature. Following on from this already sustainable phenomenon, its material cycle is evident: occurrence, extraction, design, implementation, processing, deconstruction and re-use. Quarried and shaped for thousands of years, natural stone, with its incredible range of textures, colours, patterns and its exceptional physical properties, holds a fundamental place as building material. Anchored in its territory, the material has helped to culturally define our built environment and offers a multitude of design possibilities through its character.
The strength, massiveness and stability of natural stone stands for cultural values such as reliability, durability and continuity, real assets on which we can rely for future buildings. Therefore, how can natural stone and its inherited knowledge of ancient building practice, from monumental to archaic references, enrich the current discussion towards a more sustainable architecture?
Based on the idea that sustainable reality relies on an immediate shift in the way we perceive, transform as well as use resources, we believe that the use of natural stone has obvious inherent potential to tackle contemporary challenges as the issue of material resources, cultural values and circular economy. To address this matter EAST Laboratory invited international experts to contribute and discuss on the topic at the CRITICAL MASS conference.
The conference brings together work by theorists, researchers and practitioners who focus on natural stone as a material, reflecting the different areas of research and expanding the current discourse. Contributions address the cultural, economic, technological and intellectual forces that shape material practices in architecture.
How do current issues such as efficient use of raw materials, by avoiding and reducing waste, or repairing and reusing, influence our approach to work with stone today? How can circular economic processes combined with responsible ownership shape the building design?